Atlanta Personal Injury Attorneys
Most people contact a personal injury attorney after they have been seriously injured due to the negligence of another person or corporation. Most common personal injuries are those that stem from automobile accidents, 18-wheeler accidents, motorcycle accidents, boating accidents and accidents involving pedestrians. There are also cases of where injuries are caused by medical malpractice, harm due to product defects, food poisoning, nursing home abuse, slip and falls and trip and falls.
If you've been injured due to someone else's actions or negligence, call the Atlanta personal injury attorneys at Haug Law Group today at 1-844-428-4529 for a free consultation.
Injuries Sustained in an Accident Can Be Severe
In some cases figuring out who was at fault is simple. In car accident cases,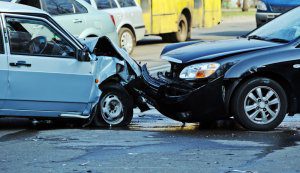 personal injury attorneys determine the responsible party by going through eyewitness testimonies and reviewing video footage. While finding who was at fault may be simple, the injuries sustained from the accident can be anything but.
We represent clients in cases involving:

Serious or Catastrophic Injuries

Animal Bites/Pet Bites

Social Security Disability
Certain types of injuries that may result from an automobile accident range from:
Traumatic brain injuries:

One of the most common and debilitating injuries suffered by drivers and passengers is an acquired brain injury caused by the head being hit or hitting an object violently (called a traumatic brain injury). Symptoms can be mild, moderate or severe, depending on the extent of damage to the brain and the area affected. Even when there is no visible sign of trauma (i.e., cuts or bruises), the brain may have been jostled inside the skull due to the force of impact causing bruising, bleeding and swelling of the brain.




---

Spinal cord damage resulting in paralysis, paraplegia, quadriplegia or permanent damage:

The damage to the spinal cord is caused when displaced bone fragments, disc material, or ligaments bruise or tear into spinal cord tissue, destroying axons, the part of our nerve cells that carry signals up and down the spinal cord between the brain and the rest of the body. Damage to the spinal cord often results in a loss of function or feeling.
Back:

The lower back is the most common site of back injuries, including sprains and strains, herniated discs and fractured vertebrae. These injuries can cause pain and limit your mobility. Sometimes the symptoms of even the most serious back injuries can take some time to show up after an accident. Unfortunately, back injury can cause long lasting pain and discomfort.
Neck strains:

Another common form of injury from a car accident is neck injuries, which can occur in more mild forms such as whiplash and neck strain, to more serious injuries like cervical dislocation and disc injury.
Permanent scarring:

In a car accident, injuries to the face are common and can be caused by the steering wheel, dashboard, airbag, windshield, side window, car seats or shattered glass. These injuries range in severity from scrapes and bruises, to laceration and fractures, even serious disorders affecting the jaw and dental injuries.
Loss of limb or body part:

The loss of limb, even of the smallest body parts can be severely debilitating to a person's mental condition as well as more than likely requiring very intricate and expensive implants or prosthetics to allow a person to lead a normal life throughout the rest of that person's life.
Internal injuries:

The impact of a motor vehicle accident can cause internal injuries, including injuries to bowels, kidneys, the spleen, liver, lungs, heart or aorta. Fractured ribs are also quite common, causing punctured lungs and other internal organs. Internal injuries are life threatening and should be treated by a medical professional immediately.
Psychological injuries:

Motor vehicle accidents involving severe injuries and even loss of life can result in drivers and passengers suffering short or long-term psychological injuries such as emotional distress,

posttraumatic stress disorder

(PTSD), persistent anxiety and depression. These psychological injuries can affect every facet of a person's life and have long-lasting effects.
Reflex Sympathetic Dystrophy syndrome:

RSD is an older term used to describe one form of Complex Regional Pain Syndrome (CRPS). Both RSD and CRPS are nerve disorders characterized by chronic severe burning pain, pathological changes in bone and skin, excessive sweating, tissue swelling and extreme sensitivity to touch. RSD is sometimes called Type I CRPS, which is triggered by tissue injury where there is no underlying nerve injury, while Type II CRPS refers to cases where a high-velocity impact (such as a bullet wound) occurred at the site and is clearly associated with nerve injury.





Type II used to be called "causalgia" and was first documented over 100 years ago by doctors concerned about the pain that Civil War veterans suffered even after their wounds had healed. RSD is unique in that it affects the nerves, skin, muscles, blood vessels and bones at the same time. RSD is is most often caused by trauma to the extremities, some conditions that can bring RSD about are sprains, fractures, surgery, damage to blood vessels or nerves and certain brain injuries.
Suffering from severe injuries like these result is loss in enjoyment of life and can be very complex to present in court. Our attorneys are skilled to present any type of injury to a jury so they can understand a plaintiff's injury.
How a Personal Injury Attorney Can Help Victims
Most personal injury cases result in general damages, but in serious injury cases, you need to make sure you hire the right personal injury attorney who knows how to handle situations like yours or your loved one because they will need to execute the appropriate strategies to show and convince the judge and jury that these life altering injuries were caused by the negligent party.
"General Damage" cases are usually cases that have caused injury but not to the extent of a serious injury case. In cases of a serious injury, you are not just suing for pain and suffering but for the "loss of enjoyment of life." The attorney must show that this injury has made it so you can no longer do the activities you once loved or even handle doing an everyday task.
Strategies that attorneys typically go with demonstrate to the judge and jury how much this injury has affected their client by showing home movies, or pictures showing how active and enjoyable his or her life was before the accident and demonstrating to the judge and jury how this injury caused obstacles and challenges now in their present day life.
Medical Expenses Can Last a Lifetime
A serious injury attorney must also present to the court the expenses from this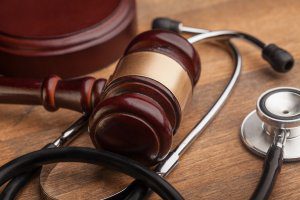 serious injury and show that not only does the person at fault have to provide for the present medical expenses, which can easily be shown by providing a bill into evidence from the hospital but also to include future medical expenses. The injured parties' injuries are serious and will be affected for a long period of time, and those medical expenses need to be taken care of too.
Attorneys will typically bring in medical professionals to give testimony to the court on how serious these injuries are and how they will need additional and continuing medical care. Your attorney will always show the wages and earning you will have lost from the time this incident occurred and also the earning and wages you will have lost because of theses injuries in the future.
When you hire a personal injury attorney to handle such a complex case, you want to make sure you take the time to look for the right attorney; you want to make sure that your attorney is capable of handling such a serious case. Learn about their experience and court history. Above all else you want an attorney who will take your case seriously and make sure they will do everything possible to get you the justice that you so rightfully deserve.
At Haug Law Group, personal injury is all we do. Contact us today at 1-844-428-4529 or online to schedule a free, no-obligation consultation.
Atlanta, Lawrenceville, Sandy Springs, Chamblee, Stone Mountain, Decatur, Snellville, Marietta, Cumming, Roswell, Canton, Brookhaven, Buckhead, Norcross, Dunwoody, Alpharetta, Smyrna, Rockdale, East Cobb, Suwannee, Gainesville, Athens