HAVE YOU BEEN INJURED AND ARE LOOKING FOR HELP?
For questions related to your specific inquiry, use this contact form to write us a message. You can also text us directly by sending your name, phone number, email, and message to 770-766-3308.

WHY CHOOSE THE PERSONAL INJURY LAWYERS
AT HAUG LAW GROUP?
Choosing your personal injury attorney after you have been in an accident is not a decision that should be taken lightly. On the contrary, we believe victims should talk to a variety of personal injury lawyers to ensure they find one that matches their case and personality well. That's why we offer free initial consultations with our team of qualified personal injury attorneys, no strings attached.
Our team has a diverse and accomplished background, including a trauma nurse consultant with pre-hospital, nursing home, and Emergency Room experience. With this variety of experience, we are confident that we have the knowledge and skill needed to handle your unique case. We have successfully represented clients in many different types of personal injury cases.
When Should You Hire a Personal Injury Lawyer?
If you have been injured in an accident, you are no doubt experiencing physical and emotional distress. Not only do you have to seek medical attention for your injuries, but you also have to deal with troubles such as steep medical bills, lost wages from time out of work, insurance agents incessantly contacting you, and more.
Because of this, you need an experienced advocate to fight on your behalf for a fair settlement. Since 2010, James Robert Haug has honed his litigation skills in the personal injury field representing victims of other's negligence. Call Haug Law Group today at 844-428-4529 to speak to a lawyer about your case for free.
WHO WE ARE
PERSONAL INJURY ATTORNEYS IN ATLANTA, GA
James Haug's firm has excelled in representing injured individuals and recovering for them the compensation they deserve. Mr. Haug has won numerous verdicts, including a recent major medical malpractice verdict in excess of $1,000,000.00 and millions in settlements. Mr. Haug dedicates his personal injury firm every day to fight for the rights of Georgia citizens and residents across the southeast. Over the years, Mr. Haug has developed a network of dedicated experts to consult with on any matter and his firm uses the latest technologies to achieve major recoveries for his clients.
With Haug Law Group, you will receive :
The ability to call or text to schedule your free case consultation
The attention and dedication of an experienced attorney, not a robot or call center
A dedicated care team to guide you throughout your case

PERSONAL INJURY
HEAD & BRAIN INJURY
WRONGFUL DEATH CLAIMS
SLIP AND FALLS
DOG BITES / ANIMAL BITES
PEDESTRIAN ACCIDENTS
PRODUCTS LIABILITY
SOCIAL SECURITY DISABILITY

MEDICAL MALPRACTICE
FAILURE TO DIAGNOSE
BIRTH INJURIES TO CHILDREN
NURSING HOME ABUSE
PHARMACY MALPRACTICE
MEDICAL DEVICES INJURIES
DRUG INJURIES

NURSING HOME ABUSE
PHYSICAL ABUSE
EMOTIONAL ABUSE
SEXUAL ABUSE
FINANCIAL ABUSE
GENERAL NEGLECT
INADEQUATE FALL INTERVENTION
INADEQUATE MAINTENANCE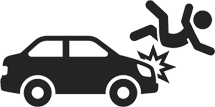 AUTO ACCIDENTS
CAR ACCIDENTS
TRUCK ACCIDENTS
BUS ACCIDENTS
MOTORCYCLE ACCIDENTS
BOAT ACCIDENTS
RV ACCIDENTS
HIT AND RUN

WRONGFUL DEATH
EXTENT OF INJURY
ECONOMIC LOSSES
LIABILITY ISSUES

WHISTLE BLOWING
THEFT AND FRAUD
EMBEZZLEMENT
DECEPTIVE BUSINESS PRACTICES
wHAT oUR cLIENTS sAY aBOUT uS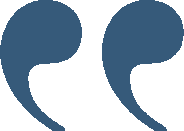 I was represented by Haug Law Group after a car accident, and I could not have been happier with my experience with them. Colin Barron and James Haug were wonderful to work with every step of the way. As I have no experience or much understanding of the legal system, it was important that I work with a group that could explain everything to me. Colin and James were always there to answer my many questions and to explain everything to me in detail along the way. They were extremely prompt in answering emails and returning voicemails. Both Colin and James are very passionate about their careers and helping their clients. They were always welcoming and truly did treat me like family. I am giving this group 5 stars for all these reasons and would without a doubt, use them again!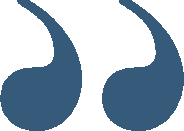 Have You Been INJURED?
Get Our Free Guide On What To Do Next
Those who have been involved in a car accident or have experienced another type of personal injury worth filing a…
When it comes to driving, working, and traveling, you never know when you will need a spare change of clothes…
Have you ever heard a law-related term that you did not understand? I think we can all say we have!…
Previous Notable Recoveries
Results do not predict the future of any case, no two cases are alike.
These only show the past results James has recieved for his clients.
$1.06M
medical
malpractice
$350K
DUI DEFENDANT
DRIVER
Meet Our Team
Founded in 2010, Haug Law Group has quickly become one of the most acclaimed Personal Injury firms in Atlanta and in the State of Georgia. We have represented hundreds of clients and have recovered millions of dollars in compensation on their behalf. From the moment a client walks in our door or gives us a call, to the time their lawsuit is completed, we are by their side, addressing any concern and answering any question they may have. We pride ourselves in the detailed care we give each and every personal injury case.
If you have been injured in Atlanta due to someone else's actions or negligence, you may be entitled to financial compensation. At Haug Law Group, we specialize in representing victims, never the defendant — or the insurance company. We have built our law firm around one mission: To make sure you always get the representation you deserve after an injury.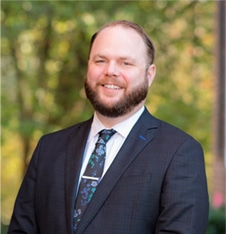 JAMES ROBERT HAUG
Founding Attorney

1-844-428-4529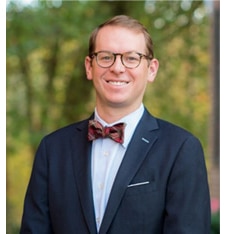 COLIN ANDREW BARRON
Managing Partner

1-844-428-4529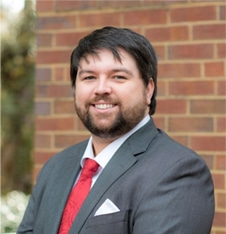 WILLIAM JUSTIN COLLINS
Senior Associate Attorney

1-844-428-4529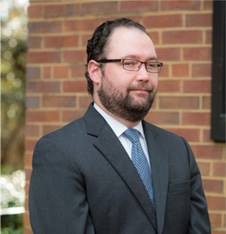 BILLY JOYNER
Senior Associate Attorney

1-844-428-4529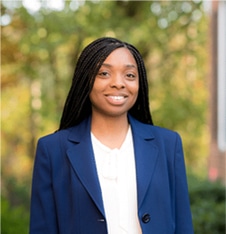 ASHLEY PATE
Junior Associate Attorney

1-844-428-4529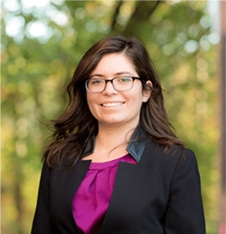 HANNAH BUDA
Junior Associate Attorney

1-844-428-4529
Frequently Asked Questions
What Is Contingency Fee ?
A contingency fee allows our personal injury attorneys to work on your case for no money upfront.
Why Does Negligence Matter?
Negligence is used in the legal community to determine who is at fault in a personal injury case.