It is important that you consult an attorney immediately if you suspect that your loved one may have passed due to someone's negligence. Our attorneys are standing by to evaluate your case now. Call (844) HAUG LAW to speak with us or click here to contact us online.
James Haug averaged over a million dollars in settlements alone in 2013 for his clients. James currently works closely with his friend and mentor, Eric J. Hertz and regularly fights big insurance companies in order to receive fair compensation for his clients.
It is important to act quickly. Wrongful Death cases have short deadlines, and it is very rare to be able to extend these deadlines. These kinds of cases require significant time and financial investment to prepare. Big insurance companies know this, so be careful that the wrongful death attorney has the ability to go the distance. James has a proven track record and will dedicate himself to getting you fair compensation.
Evidence can be lost. Evidence can be destroyed. The earlier you hire an experienced wrongful death law firm, the better your chances are for success.
What Is Wrongful Death?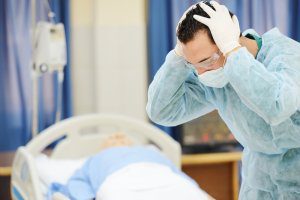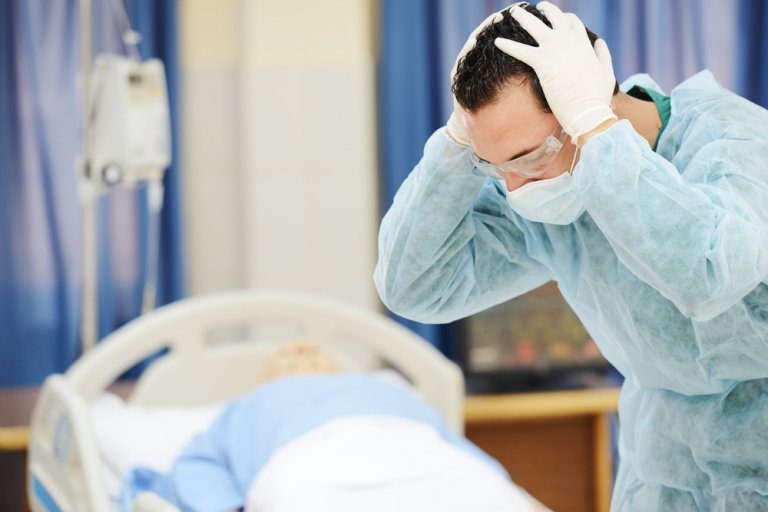 When a person dies as the result of someone's misdeeds, it is legally considered a "wrongful death." In other words, the loss of life is due to someone's careless behavior or misconduct. According to Georgia law, when a wrongful death occurs, the person who caused that death can be held responsible, whether or not they caused the death in a purposeful manner.
The legal idea of wrongful death was established, in part, to prevent people from behaving in such a way that the people around them are put at risk. People may act in a variety of ways that could cause the death of another. For example, an employer could fail to maintain equipment properly, a driver may choose to consume alcohol before getting behind the wheel, or a property owner could fail to repair a large crack in a walkway. In all of these examples, the people responsible failed to take action that would protect the people around them. These are just examples, there are many other instances in which wrongful death may occur.
Filing a Claim for Wrongful Death
In Georgia, only certain individuals are entitled to recover for the loss of a loved one. Generally, when the deceased person is an adult, his or her spouse or children have the right to seek a legal recovery when a loved one has died due to negligence or an intentional act. The spouse is required to share a portion of the proceeds from any legal action for wrongful death with the children, but is guaranteed a one-third of any recovery for wrongful death. When the death of a minor is involved, the right to recover belongs to the child's parents. In the event a person is not survived by a spouse, child or parent, then the right to pursue a wrongful death action belongs to the deceased person's estate.
Damages Recovered in a Wrongful Death Case
Under Georgia law, individuals have the right to recover "the full value of the life of the decedent without deducting for any of the necessary or personal expenses of the decedent had he lived." (O.C.G.A. S 51-4-1). The "full value" is not limited to those items having proven monetary value, such as lost earnings, but include the loss of intangible items whose value cannot be precisely quantified. In the end, the judge will tell the jury that the amount to be awarded should be determined by their "enlightened conscience."
In addition to a claim for "wrongful death" for the full value of the person's life, the estate of the person also has a right to seek recovery for pain and suffering, if appropriate, and for economic losses such as medical and funeral expenses. Depending on the circumstances, a claim for punitive damages may also be brought.
Determining the appropriate value of a claim for "wrongful death" and for the estate's claim is complicated. It involves evaluating the nature and extent of the injury which led to the person's death, the economic losses that are recoverable, and the liability issues related to the situation. The location where a trial would take place and the person's health are issues that are also factored into any evaluation of a wrongful death claim. Our office utilizes our experience as well as multiple national databases to properly evaluate each of our cases.
Since insurance companies have vast experience in evaluating personal injury claims and will seek to obtain the lowest settlement possible, it is important to have a person with considerable experience dealing with insurance companies on your behalf. Generally, it is best to retain an attorney who regularly handles wrongful death claims and will be prepared to institute litigation on your behalf if the insurance company is unwilling to settle your claim for a fair value.
Insurance companies are in business to make money. They will delay and deny your claim. They know wrongful death cases are complicated. They know wrongful death cases are costly.
Insurance companies will try to make your case so frustrating, time-consuming, and expensive that you want to give up.
Don't let them.
Call an Experienced Atlanta Wrongful Death Attorney Today
If your loved one lost their life due to someone else's actions or negligence, it's important to take action quickly. Call us today at (844) HAUG LAW or contact us online to schedule a free, no-obligation consultation. We'll review the details of your case and advise a course of action. Time isn't on your side. Contact us today.
Atlanta, Lawrenceville, Sandy Springs, Chamblee, Stone Mountain, Decatur, Snellville, Marietta, Cumming, Roswell, Canton, Brookhaven, Buckhead, Norcross, Dunwoody, Alpharetta, Smyrna, Rockdale, East Cobb, Suwannee, Gainesville, Athens